Yeah!!!!!! Weepe Weepe
to bad it looks like this!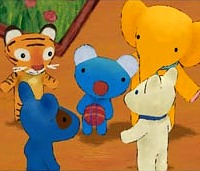 nooooo!!!! Why!!! why!!!! they pay and pay but not for a real anime!!! why Why!!
the name is Pénélope tête en l'air, But Really... Head in the Clouds is its true name.... and its based off of picture books.... wtf
it is an anime so i guess its cool... right?